I shot many women for Showing, and I didn't know any of them beforehand. But it's easy for me to be comfortable with new people, and that makes it easy for them to be comfortable with me—and my camera. It's not the same level of intimacy as I share with my own family, obviously, but building that trust between the photographer and the photographed is crucial.
My approach to taking pictures is actually fairly straightforward: I focus on what interests me. That seems obvious, and perhaps it is. If I'm photographing a musician, for example, I try to depict their instrument. And when I'm photographing a pregnant woman, I don't hide her belly. It was truly fascinating to observe the physicality of pregnancy—to see it taking place in the office, or the grocery store, or the classroom. Watching women adjusting their bodies at their desks, or their counters, or their lunch tables, helped me understand their experience in a visceral way.
REBECCA, TEACHER AND PSYCHOLOGIST
And, for me, the project wasn't just about the photographs themselves, either. It was also about filling a gap in the photographic record. Photographs of pregnancy tend to be highly idealized—we don't see things like pumping milk in the bathroom on an airplane, or slinging dishes with a big belly, or passing through a railroad station early in the morning while visibly pregnant. For Showing, I set out to show pregnancy as it's experienced, rather than depicting the sanitized version.
KRISTIN, SECOND-GRADE TEACHER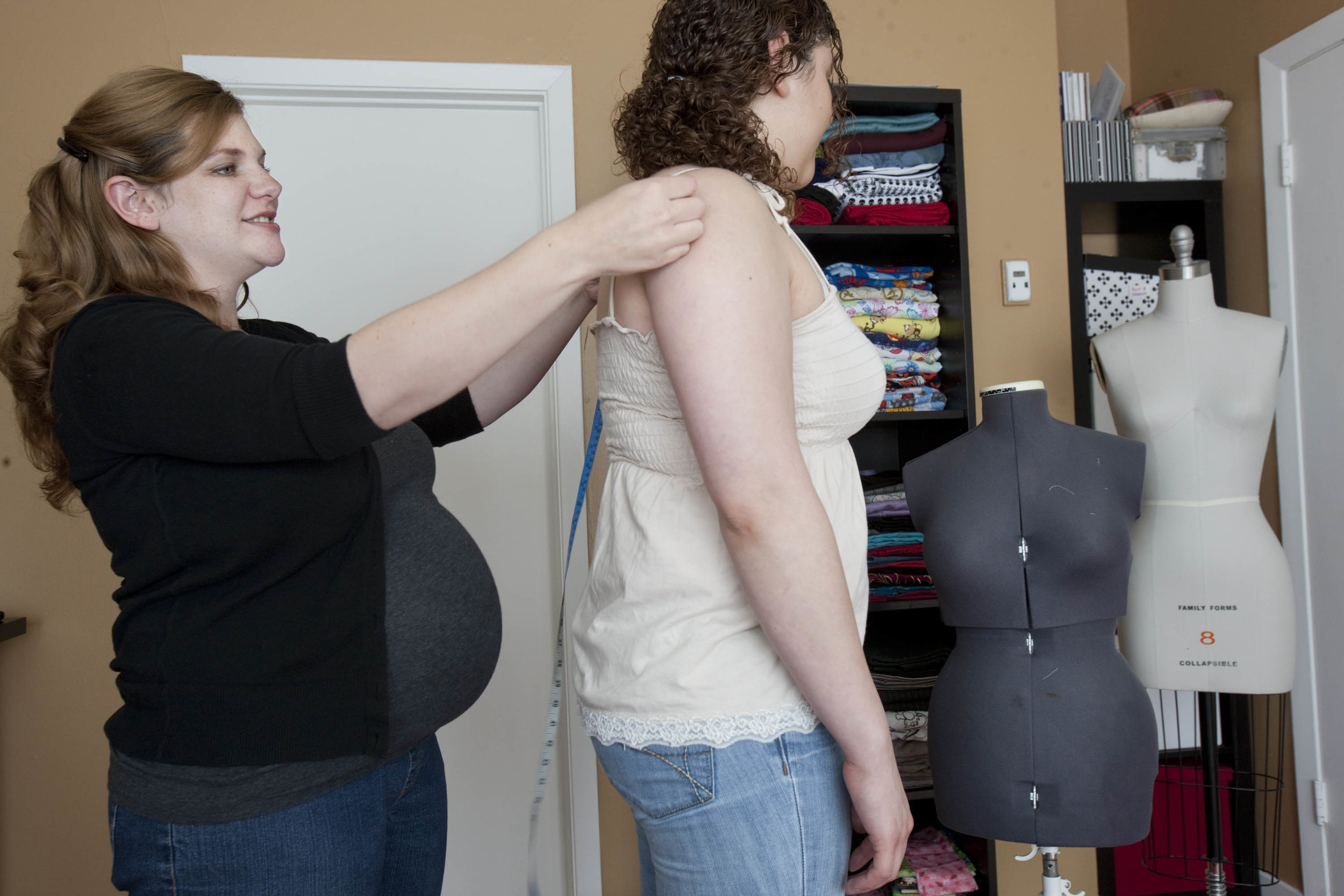 Nancie, business owner and head designer
Third Street, New York City—Mary Ann cutting Eve's hair
Family has always been an important theme in my work. I started photographing seriously when I was a senior in high school, and last spring was my fiftieth high school reunion—meaning I've been at it for five decades. At first, it was my parents and sibling whom I photographed. Now, it's my wife and children. The Showing project, being so particularly about family, is territory I've been exploring my whole life.
Wallkill, New York—My Mother swinging Eve on the hammock
Wallkill, New York—Mark and Sydney with Eve
Morristown, New Jersey—Jerry and Eloise
Maine—Eve pitches to Eloise
Whitemarsh, Pennsylvania—Four Generations
Avenue A and Eleventh Street, New York City, From Alphabet City
In the Jacob Riis Housing Project, New York City, From Alphabet City
Back in the early days, when I was doing assignments, my colleagues would praise photo essays in which the photographer "really got in there." To them, that meant that the photographer managed to be present in an intimate moment. At a certain point, I realized that, when it came to my own family, I was already "in there." While it can be fascinating to see how someone photographs a foreign country, or how they capture the subtleties of a stranger, I find it more interesting to see how a photographer represents their own territory, where they know what the signals mean and what the nuances connote. That intimacy is part of what makes for a good photo.
From a story on boxing in Alphabet City, New York City; For GEO
From a story on the mobile homes across America; For GEO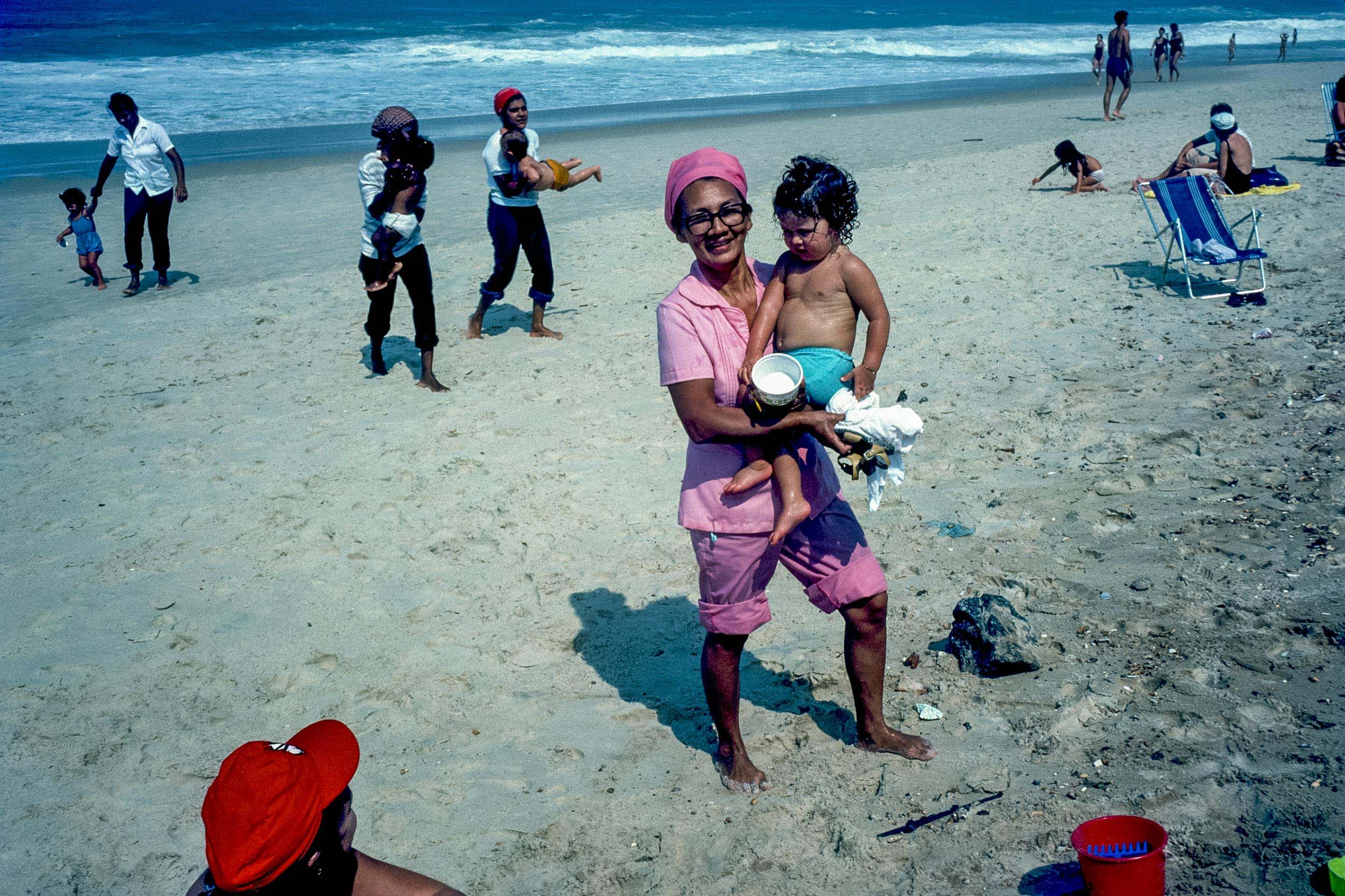 From a story on the beaches of Rio de Janeiro; For GEO